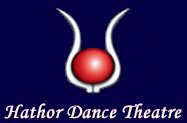 www.hathordancestudio.com.au/hdt.html
Jrisi Jusakos' Hathor Dance Studio is the sister school of the original Hathor Dance Troupe in Germany, and offers a combination of Egyptian technique from master teachers such as Dr Mo Geddawi, and fusion with other dance styles such as flamenco and jazz. Hathor Dance Theatre is the professional performance company of the Studio and offers dynamic, polished floorshows in styles ranging from classical Middle Eastern to contemporary/world fusion.
Bookings may be placed by contacting Jrisi on 0409 243 764. For more information, visit the official website of the Hathor Dance Studio and Theatre.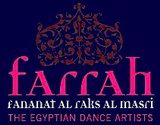 Farrah ~ Fananat al Raks al Masri
(The Egyptian Dance Artists)
Farrah is Sydney's first and only Egyptian Folkloric Dance Troupe, formed in 2002 by Päivi Mielikäinen and her students with the support of Amera's Palace. We wish to bring joy to audiences with the rich tradition of the Egyptian Dance, from folklore and baladi to classical and stage, from old and traditional to modern forms.
The word Farrah is Arabic for "bringing joy". As a non-profit incorporated association, Farrah's focus is on the joy of dance.
Click here for more information.